Chronic Care Management services are a new benefit to both providers and patients. While the helpful coordination of services frees up time for medical providers and assists Medicare-eligible patients with the management of chronic conditions, there are several requirements for CCM providers. One of these is that they must use Certified EHR Technology (CEHRT). Here's some information about that technology and its particular benefits.
What is a Certified EHR Technology?
Electronic Health Records (EHR) capture patient data in a structured format so that it is both easily retrieved and shared with other providers to aid in patient care. The Centers for Medicare & Medicaid Services (CMS) and the National Coordinator for Health Information Technology (ONC) have together established standards for EHRs that qualify providers for incentives. To be eligible, a provider must use a "Certified EHR."
A Certified EHR must meet several criteria and specifics are set out by CMS and ONC. Among the criteria are that data must be stored in a structured format, software should have security measures, and there should be benchmarks to assist in improving care.
It's almost assumed that by 2016, any provider that works with Medicare patients is using Electronic Health Record technology. In fact, if you have not implemented the technology by now there are reimbursement penalties that grow each year for failing to accomplish this. According to recent statistics, in 2015 4 out of 5 non-federal acute care hospitals had adopted an EHR and over 90 percent of primary care providers are using certified EHR technology.
Chronic Care Management Providers Using Certified EHR Technology
Chronic Care Management providers are required to use a Certified EHR system. This extra level of connection provides several benefits to both providers and patients. The CCM has faster access to the most recent data on a patient and won't have to wait for information to be emailed or faxed. Working both ways, the interactions with patients through Chronic Care Management services can be entered into the EHR for primary care providers and specialists to view and take action on immediately. The use of EHR technology allows for better decision-making and greater convenience for all parties involved in patient care.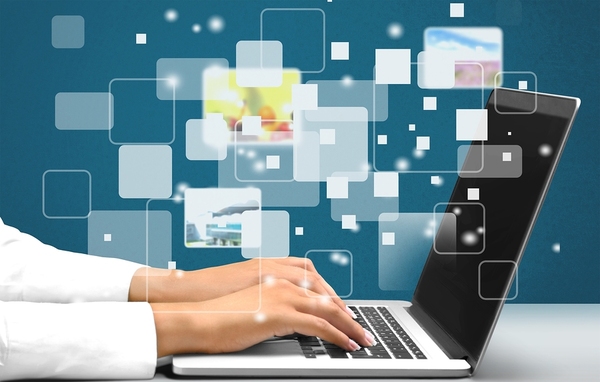 The use of a CEHRT offers benefits to both providers and patients.
The Future of EHR Technology
EHR technology has been adopted by providers in several stages, and there are incentives tied to some of these implementations. Stage 1 technology providers have adopted basic EHR data gathering while Stage 2 EHR emphasizes care coordination and the exchange of information. Stage 3 is the future of EHR technology, and the goal is to improve healthcare outcomes.
While Chronic Care Management providers must use a certified EHR, not all providers are created equal. ProfitableMD uses a Meaningful Use Stage 2 certified EHR and believes that coordination and the sharing of information through this advanced system improves patient outcomes while also reducing the stress on patients related to repeatedly filling out forms or repeating routine data. Contact us to learn more about our Certified EHR technology, with any questions, or to request a free consultation.